Weakness for food - Calf sweetbreads brouillade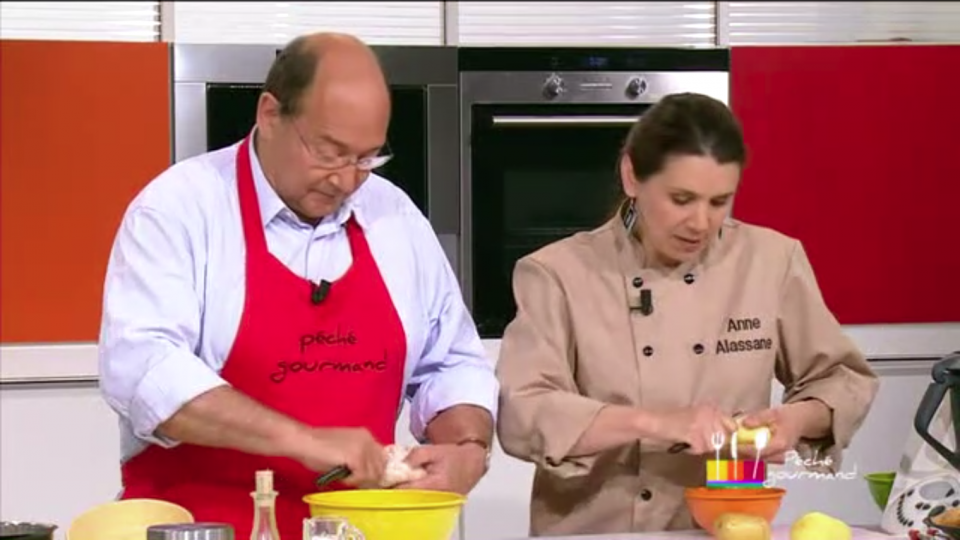 Director:
Lorenzo Della Libera, Michel Toutain, Fabien Roy
The show is a culinary contest offered to two professionals who do not know each other and are not cooks. Passionate amateurs, real gourmets, they belong to the same corporation: pastry cooks, firemen, lawyers, etc. and exchange their usual professional cap with the "chef"'s hat.